Graham Reid | | 1 min read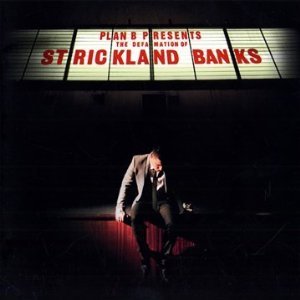 East London 'ard-man rapper Ben Drew -- aka Plan B -- can deliver some bruising rap about utterly nasty characters (and in an uncompromising manner which suggests you shouldn't mess with him). But he also showcases another side on this, his second studio album. That of an aching falsetto-Smokey Robinson/Motown-styled soul singer.
He goes from grime and the ghetto to Hitsville and Stax-Volt, from Eminem-meets-Guy Ritchie to blue-eyed balladry with such effortlessness that this album -- of all original material -- sounds like the work of a couple of very different people. You suspect he could either have the career of Mick Hucknall or The Streets if he wanted.
His adopted monicker comes from the fact that when he sang soul not many took him seriously (just another Timberlake wannabe) so he dug in deep to the dirty side of life through rap. Hard to believe his soul style wasn't more readily accepted because here (on Love Goes Down, Welcome to Hell, the string-kissed Hard Times, the urgent and gritty Prayin') he sounds much more grounded in an older tradition than the post-Michael Jackson generation of "soul" singers.
He goes right back to the late Fifties and early Sixties to the Temptations/Smokey -- albeit with a contemporary lyrical spin borne of tough streets. No My Girl here, folks rather the more dramatic "I'm in the darkest place I've ever been" with a tough rap at its centre.
He also brings in Stax horns and a backbeat (Free, What You Gonna Do with a rap section), pulls right back to acoustic guitar-framed material in places (I Know a Song), and blasts through with electric guitar and angry rap on Stay Too Long which is a white-knuckle trip.
She Said sounds more post-Jackson (with a dark string section over a pop beat and Plan B using a very feminine/Curtis Mayfield voice) and the criminality rap section almost sounds like it could have come from South Auckland.
Interestingly this is also a cleverly coherent concept album with the narrative of a successful soulful singer Strickland Banks going to prison for a crime he didn't commit, his emotional retreat while inside and an assault in which he kills a guy out to get him. At the end he's back in the dock and up on a more serious charge . . .
Plan B has delivered an album that asks more questions than it answers (about his future direction, the fate of Strickland Banks), but musically he is no mere copyist of black soul but seems to have assimilated large doses and breathes it effortless, but with a rock'n'rap perspective.
Very, very interesting on every count.