Graham Reid | | 1 min read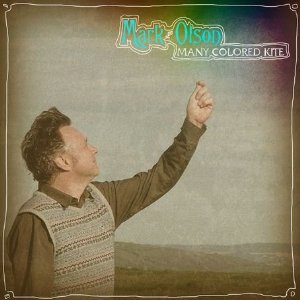 As a founder member of the Jayhawks - and for the album '09 Ready for the Flood with former-Hawk Gary Louris -- Olson would always command a fair hearing, but this 11 track outing with roots of fingerpicking Anglofolk as much as Americana becomes a very difficult haul.
Although Olson seems to have put some of his demons behind him his vocals here are narrow in emotional range and often irritatingly dry so the album, as we say, "broadcasts on a narrow frequency".
Of interest however are little moves in the direction of The Incredible String Band when they slipped free of rigid constraints of the rhythmic pulse (the pastoral Morning Dove, one of the best things here), some songs which could have come from the pen of Daniel Johnston (the title track, No Time to Live Without Her), and Jolie Holland sounding like an alt.country Grace Slick in the background of Little Bird of Freedom.
Good to hear him get broody and menacing on the cello-embellished Kingsnake ("some highways are built on old paths, some are built where they never should be"), but in far too many places the arrangements for strings support and add emotional weight to songs which seem anxious to make a statement but are largely unengaging, and plaintive to the point of irritation (Scholastica).
Some will welcome the return of Olson and his folksiness, but even here on the guitar jangle of the alt.country Wind and Rain ("empty pockets are a part of love") this is undoubtedly heartfelt, but easy to pass by.