Graham Reid | | 1 min read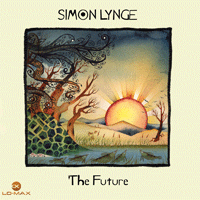 Singer-songwriter Lynge's story may be more interesting than his lowkey acoustic folk-pop: born in Denmark, childhood in Greenland (where his father is the local Bob Dylan apparently), back to Denmark, then to Los Angeles and Nashville, debut album Beautiful Way to Drown recorded in LA in Copenhagen in 2005 . . .

Hard to top that in life experience for a 24-year old Inuit-Scandinavian musician who has played solo gigs in London and drawn favourable comparisons with Cat Stevens, James Taylor and Paul Simon.

In fact Lynge sounds is of the more recent lineage: like a less brooding Elliott Smith, Jose Gonzalez, early Josh Rouse and Findlay Brown.

Here is gentle, finger-picked acoustic folk with subtle support from drums, backing vocals and occasional sitar.

Lynge is an optimistic voice in a cynical world and songs like Infinitely You locate that in the beauty of the world without sounding twee. Birds Eye View is an almost perfect miniature.

He's less successful "going crazy" One Day at a Time, and some will cringe at the title of Love is My Umbrella before they even hear "I met a blind girl and I started believing . . . oh, it's easy to fall in love."
The title track is hippie twaddle.

Those aside, Lynge is going his quiet way amidst the haste, and his invitation to slow down is often quite endearing.