Graham Reid | | 1 min read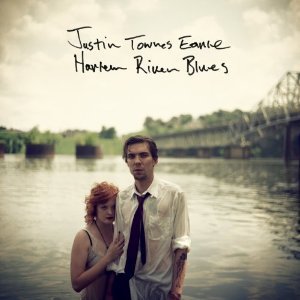 Over three previous albums this son of Steve (and named for Townes Van Zandt) has cut an increasingly confident path with originals which are nominally country-Americana but refer to alt.rock, bluegrass, honky-tonk, ragtime and Hank Williams-styled truck-stop rock.

His shows here have been popular and on this album he slips in the aching Christchurch Woman (with guitarist Jason Isbell, formerly of Drive-By Truckers) for reasons we might only guess. It doesn't look like the Avon on the sepia-toned cover though.

He reaches back to moody country-blues in the manner of Woody Guthrie for the echoed Working for the MTA (with pedal steel from Calexico's Paul Niehaus) and there's similar back-country earthiness everywhere: between the rolling groove of the title track opener and its chorale reprise at the end are rocking boogie driven by electric organ (Move Over Mama), the folk ballad Wanderin' with barnyard fiddle and handclaps, the gritty urban blues of Slippin' and Slidin' (Isbell again, and a horn section), and the lovely, lonely Rogers Park.

All this may make the tattooed and lean Earle sound like a revivalist but these songs bristle with relevance, he sounds battered by the 21st century (Learning to Cry) and that Christchurch woman he's waiting alone in a room for is going to give him comfort.

She might need him more right now, and many are going to need this fine album.