Graham Reid | | 1 min read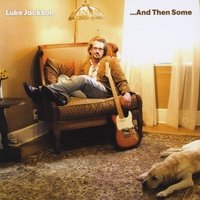 After a mention of the late Robert Kirby's string arrangements in a review of the Magic Numbers' The Runaway, this Canadian singer-songwriter with a well-stamped passport got in touch: he too had benefited from Kirby's smart touch.
And he sent on a copy of this album which opens with a classic blast of power-pop (Come Tomorrow, the title even sounds like Badfinger/Raspberries/Big Star) . . . but that is just one of the many strings to his.
For Trouble he unashamedly borrows from Oasis' Wonderwall as a starting point for a quiet ballad (with flute and celeste), Goodbye London is a bristling, good natured punk-edged pub-rock poke: "Who's gonna fleece me on a Friday, who's gonna offer me cheap skunk? Goodbye Camden, goodbye dodgy Thai cuisine . . . Goodbye London, I won't forget that you were always good for me".)
But there is quiet here too: the acoustic ballad A Little Voice has a reflective, pastoral quality; and the closer is the insightful The Fear (both with gorgeous Kirby strings).
Recorded in Sweden in the studio of former Roxette member Christoff Lundquist and with help from longtime friend Magnus Borjeson (who has played with power-pop charmers the Cardigans), this album is unrepentantly pop of the old style, framed by the mid-period Beatles and Badfinger, with the lyrical smarts of an astute observer of life: "At the end of the game when you cash in your chips, wil you have the answer on your lips? Like Icarus flying too close to the sun, searching for a way to come undone."
And he has a sense of humour: one track is entitled 1970's Kids TV Show Theme, and it sort of is.
In the international press -- Canada, the UK and various parts of Europe -- Jackson has been placed on the same songwriting axis as Brian Wilson (which I don't hear myself) and the Teenage Fanclub (yep).
Wherever you place him however, he makes intelligent adult-themed pop which can be pumped up for the driving, life-affirming jangle of Come Tomorrow or soaked in gently on the more intimate tracks.
For more on Luke Jackson go here.