Graham Reid | | <1 min read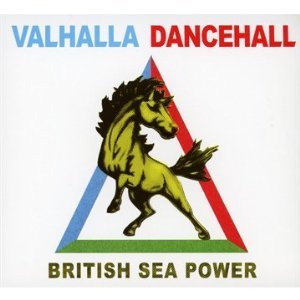 After their interesting digression into providing a soundtrack to the 1934 film Man of Aran by Robert J Flaherty (and letting that remarkable and bleak film find a new audience with the CD/DVD set) it is business as usual for BSPower who here pump up the power chords and U2-like chest-and-soul-baring (with more cuss words) for an album that sometimes aims for heroics but comes off too often as pompous.
They also have their Coldplay ballad tracks like Georgie Ray (but with less twee charm) and the obligatory alt.rock brittleness (Stunde Null, Thin Black Sail which veers in a metal direction) and sometimes all of the above (Mongk II). The whispery Baby and Cleaning Out The Rooms are quite . . . interesting?
Not a lot here sets them apart from so many of their peers and predecessors (Bowie's here too) that it is hard to discern from this distance why they have attracted such a loyal following.
Pass.
Interested in something better? Then try these people.