Graham Reid | | 1 min read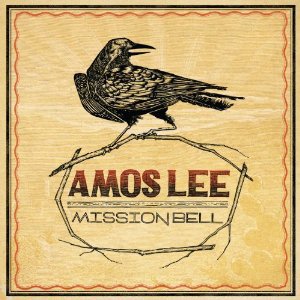 Singer-songwriter Lee's name has been inextricably linked with that of Norah Jones who heard his debut EP and had him open for her. Signed to her label Blue Note by president Bruce Lundvall (who signed him before the Jones connection), Jones' partner and bassist Lee Alexander produced his debut album.
He's firmly in that lineage of crafted folk-rock singers like the younger solo Paul Simon and James Taylor, and his star has been steadily rising through support slots for Dylan, Jones and others whose appeal is to audiences whose median age would be a decade or so above his own. (He's in his early 30s.)
On this, his fourth album and produced by Joey Burns of Calexico, he gets guest assistance from Willie Nelson, Sam Beam (aka Iron and Wine, one of the reassuring "choir" on the troubled spirituality Violin), Lucinda Williams and Pieta Brown.
So he moves in the best of company, has a bluesy edge to his adult and soulful folk-pop, and this is being widely hailed as his best yet.
It is certainly a notch or two up from his debut just six years ago and Burns provides that Calexico-learned spaciousness which allows for choral-styled vocal backings, Greg Leisz' pedal steel and mandolin, Mickey Raphael's harmonica and those distinctively-voiced duetting guests Nelson and Williams without taking the focus away from the mainman.
On folk-ballad material like Flower and Hello Again you can hear the ghost of the Commodores/Lionel Ritchie (too much so in fact) and Out of the Cold is the song James Taylor never wrote for the Coen brothers version of True Grit.
This is at its best when it gets a little agonised: the aforementioned Violin; Jesus with its gritty undertow and whispery echoed backing voice; and the uneasy Clear Blue Eyes (with Williams).
Otherwise there are still too many musical niceties and travels down familiar roads here for Lee to be a fully carded citizen of the alt.folk-rock country he might be destined for.
Want more but deeper in this area? Then try here.