Graham Reid | | <1 min read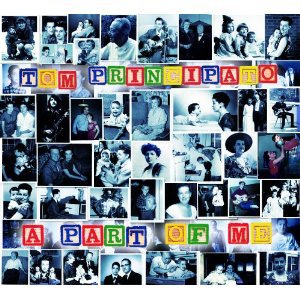 Singer-guitarist Principato has some fine friends who line up to help out here. Slide guitarist Sonny Landreth, Wayne Jackson of the Memphis Horns, and Chuck Leavell (Allmans and Stones) on keyboards, keyboard player Brian Auger, bassist Willie Weeks . . .
Sort of rootsy superstar session (with people who are rather far below the threshold for "superstar") and Principato's vocal style is akin to that of Eric Clapton in Seventies which is quite endearing -- although lyrically not much is being said ("sweet angel guide me to my destiny" etc etc)
Still, the devil is in the details -- and that means the playing of these seasoned people who can shift rather funkily from blues to old style r'n'b with a little country-soul flavour or some New Orleans thrown in to the mix.
No ground broken, no ghosts disturbed, not a lot you haven't before from many and various sources -- but at 40 minutes it's just the right amount of Principato and friends to make you want to hit replay while checking how much further down the road before you get to your real destination.
Like the sound of this? Then check out this guy.