Graham Reid | | <1 min read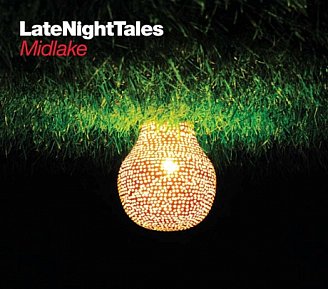 The Late Night Tales mix-tape series continues with this especially interesting and quite lovely collection put together by Midlake who had a Best of Elsewhere 2010 album with The Courage of Others (and were instrumental in John Grant's Queen of Denmark, also a winner that year).
The chief feature here -- aside from the coherence of the acoustic and post-folk theme -- is how it will introduce some different names alongside the familar (Scott Walker, Steeleye Span, Bjork, Beach House, The Band).
This opens with Silent Passage by Bob Carpenter and Time's the Thief by Bread Love and Dreams, two artists who would barely register with most but are so impressive you will be going on a Google seach. They lead naturally in to Fairport Convention (Genesis Hall) and Steeleye Span (The Blacksmith).
Then it is Lazarus, Comus and Jimmie Spheeris (again, you'll be trawling the internet perhaps) before Walker with Copenhagen.
With Rodriguez (Crucify Your Mind) coming after Nico (These Days) and The Band (Whispering Pines) this is an eclectic but cohesive mix -- and Midlake also offer an exclusive cover of Black Sabbath's Am I Going Insane (inna psychedelic folk style).
As with previous albums in this seris it ends with another reading by Will Self from The Happy Detective.
An interesting series just hit a peak. Recommended.
Interested in more in the Late Night Tales series? Go here.