Graham Reid | | <1 min read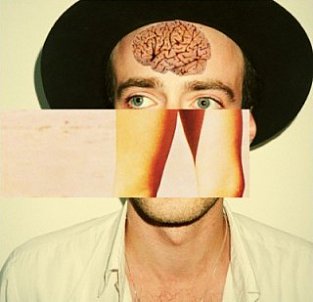 Produced in large part by Bernard Butler (Suede etc), this sharp, fat-free six-song EP finds Finn Andrews and band delivering a smart line in slightly dark pop, but in a few places it is pop nonetheless where the reference points are T Rex (the bouncy Don't Let The Same Bee Sting You Twice) and a more folksy but still menacing Nick Cave (the light industrial edge on the cautionary Wishbone, and lesserly so on the more chipper The Stars Came Out).
Andrews also deploys that deep, melodic voice on the gorgeous Grey Lynn Park with its moody throb and gently relentless guitar chime, which sounds ready to explode at any point. And at just 2.45 it sensibly defies that expectation in favour of a tone poem where you fill in the rest.
Us Godless Teenagers at the end takes as its starting point bedsit melancholy but elevates it to an artful statement of disillusionment and loneliness, and the comfort of similarly inclined friends. It's a lightly polished gem which will speak to/for a generation of disaffected souls.
Only one song here breaks the three minute mark but the Veils, again, pack an emotional if not sonic punch, and confirm that they are one of the finest bands working out there at the moment -- and their inability to find a mass audience for their intelligent, thoughtful and memorable music is something of a mystery.
Like the sound of this? Then check this out.