Graham Reid | | <1 min read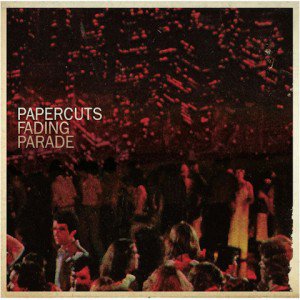 Although San Francisco's Jason Robert Quever – who is for most purposes Papercuts – opens this fourth album with the drilling indie.pop of Do You Really Wanna Know and the dreamy Do What You Will, which puts them in the lineage running from the power pop of Shoes in the late Seventies through the shoegaze dreamscapes of Neil Halstead's Slowdive and to his more country-folk offshoot Mohave 3 in the Nineties, things unwind thereafter into shapeless songs long on atmosphere but short on being memorable.

Certainly these are breezy landscapes for guitar and layered vocals, but even after repeat plays very little remains other than an overall feel, which means critical comparisons with the Byrds (who did have memorable songs) are really pushing it. There are long melodic lines here in search of a chorus or hook to hang on and Quever's songs here rarely approach the charm, seduction or emotional uplift of Camera Obscura, Beach House and Grizzly Bear with whom he has toured.

Saturated in a wistfulness – even nostalgia possibly – the album isn't without some interesting pieces, notably the almost dramatic White Are the Waves, the whispery Winter Daze and especially the lovely closer Charades. But even these lack musical or emotional grip although succeed as attractive surfaces. Disappointing.
Power pop but with little power and even less pop.
Like power pop and want to read more? The start here.