Graham Reid | | <1 min read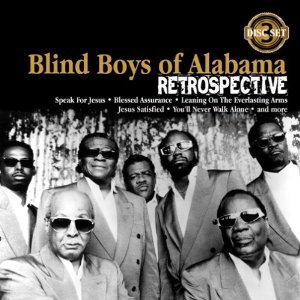 With this long-running gospel-cum-doo wop group due in New Zealand for a concert in April with Aaron Neville and Mavis Staples, this triple disc originally released in 2007 gets a timely re-release.
The Blind Boys have been around in name since 1939 and recording since the late Forties -- a couple of their founders only died in the past decade -- and they extended their repertoire from gospel into testifying soul with a touch of blues and the harmonies of doo-wop.
With a backbeat, they bring gospel and soul close to rock'n'roll too.
In recent times they provided music for the television series The Wire and on these performances from the mid-Nineties they have the great Koko Taylor on the testifying Do Lord and in soaring soul like Getting Better you can hear where Motown and the likes of Marvin Gaye found their starting point.
Praying Time is an adaptation of Crying Time Again (or vice-versa) which Ray Charles took from the church to the street, and He Got What I Want sails perilously close to James Brown's soul funk.
So while the idea of three discs of "gospel" might sound like just a little too much, the BBs offer numerous twists and unexpected angles to keep this fresh.
Like the sounds of this? Then try this.