Graham Reid | | <1 min read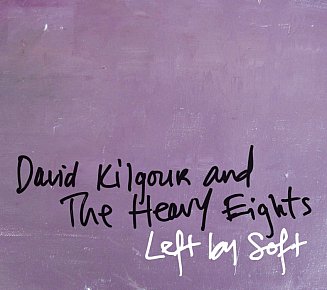 For his defining guitar playing in the Clean and beyond, David Kilgour has inspired two generations of acolytes: the first being the generation of Flying Nun followers in the Eighties and Nineties, and more recently young bands and Arch Hill labelmates like Surf City and Ghost Wave.
Kilgour -- who has answered the Famous Elsewhere Questionnaire here -- offers up the eighth album under his own name with a collection of songs and instrumentals which rarely sound like they have stretched him but rather deliver his archetypal urgent if dreamy psychedelia (the title track, Autumn Sun, Diamond Mine), more flinty and explosive material (Way Down Here) and those more languid and wistful songs which have a gently oceanic surge to them (A Break in the Weather).
But material like the slim Pop Song, the slight track Theme (not worth naming?) and overly-familiar sounding I'll Walk Back hardly seem worthy inclusions.
On the occasions when this crackles and sparks it reminds you of why Kilgour has inspired so many guitarists, but too often here we are in territory which you feel has been explored better and deeper in the past. And which some of those younger followers are adding fire to.
Like the idea of this? Then go here.