Graham Reid | | 1 min read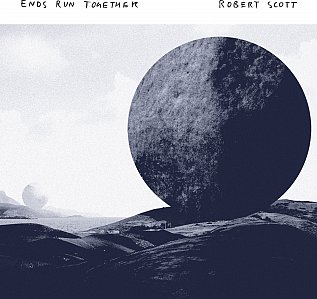 The last time Robert Scott (of the Clean, the Bats and Magick Heads) appeared at Elsewhere it was for the cupboard cleanout of tapes which made up the lo-fi Tascam Hits.
This collection of much more polished, expansive and augmented songs from the sagging shelves of his tapes enjoys assistance from Clean guitarist David Kilgour and Lesley Paris on drums in places, and production by Dale Cotton.
But mostly it is Scott's show and again you are in awe of the breadth of his musical vision: Days Run Together is a gentle pop ballad which comes in almost a comforting whisper, immediately after is a firestorm of guitar-driven alt.rock on Too Early, then comes the haunting piano ballad Messages which rides a bed of electronics and swooning guitar.
And all are wonderful in their own special ways.
The Moon Upstairs is like Lloyd Cole with help from Brian Eno's loop tape collection which gets more expansive as it unfurls (the gentle spirit of early Eno appears also on the instrumental Tuscan Nights), and Greenwood Tree nods towards Anglofolk/Nick Drake with plucked acoustic guitars, as does The Rising Tide before stepping onto a rolling churn of guitars.
Born in a Tent has all the grandeur -- albeit in a more constrained way -- of the Moody Blues with its sonic sweep of strings'n'backing vocals, and the largely instrumental Daylight with its blips, guitar static and trajectory comes off like Barrett-era Floyd.
With myriad influences but coherence, the album this most reminds of is David Kilgour's wonderful solo debut Here Come the Cars of '92 where Eno and guitar flexing were also held in equal balance. There is also an economy here which is important: very little goes past the 3.30 mark and yet all manage to pack in a lot of musical information.
Scott, by virtue of those pivotal bands he has been in, is a mainstay of Flying Nun so it is only right he should be back on the resurrected label.

With this quiet-loud collection he's done them and himself proud. Wonderful stuff.