Graham Reid | | <1 min read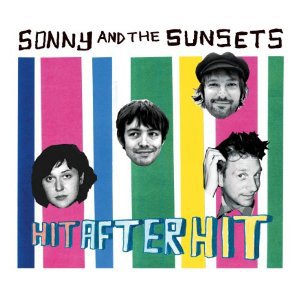 Here's a guess. This enjoyable but rather superficial pop outfit from San Francisco have in their collections albums of one-off Sixties pop by the likes of the Hombres (Let It All Hang Out), Sam the Sham, Tommy James and the Shondelles, the Shangri-Las, Brill Building songwriters, the McCoys (Hang on Sloopy) and plenty of early Kinks, Beatles, Beach Boys and so on.
Just a guess of ourse, but here they seem to package up 11 originals which refer to the illustrious one-hit wonders of the past or classic pop in a way which is neither ironic, nor especially gripping unfortunately.
But the fun of the familiar is here and while these certainly don't live up to the album title you can't help but smile a bit.
And of course the very clever Kelley Stoltz of Sonny/Sunsets has been down this path before and much better, like here.
Like the idea of this but looking for better? Then try this heavily referential pop gem.