Graham Reid | | <1 min read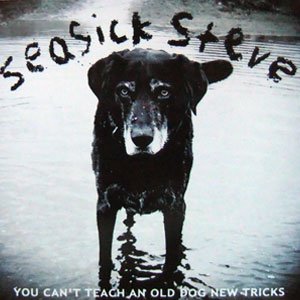 Steve – who makes or adapts his own guitars, counted Janis Joplin and Kurt Cobain as friends and had Grinderman, Ruby Turner and KT Tunstall on his raw 08 album Started Out With Nothing And I Still Got Most of It Left – has been a hobo, busker and record producer in his time, and his blues-infused albums reflect stories of a hard life.
He got his break on an '06 Jools Holland show and has won many awards since, but still sounds like he's crawled from a Mississippi swamp here on songs like the Muddy Waters-influenced Burnin' Up.

Close in spirit to characters like T-Model Ford, the late RL Burnside and Jon Spencer Blues Explosion, Steve can shift from folk-blues (Treasures with banjo and fiddle, Whiskey Ballad) to acoustic funk (Have Mercy on the Lonely) and explosive electric playing with Led Zeppelin's John Paul Jones on bass (the throbbing title track, Back in the Doghouse).

There are some songs where he repeats a style (What A Way to Go and Party don't add much other than more razor-wire playing) and the weaker material doubtless brushes up menacing when delivered live.
The bonus hidden track is a one-listen, 12 minute rambling story about hitching around in '67 . . . which tells you he should stick to singing them raw'n'rowdy blues.
Like the sound of this? Then turn an ear to this guy.