Graham Reid | | <1 min read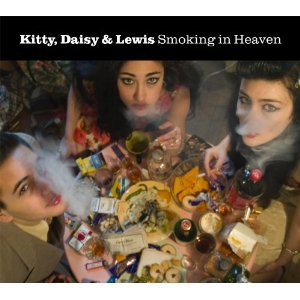 While some have be quite taken by KD&Lewis' retro look and sound -- which is undeniably entertaining on the surface and live -- I have remained immune and indifferent to their charms.
And nothing on this album of all originals can persuade me to be otherwise.
These songs sound lame when they aren't just plain dull, or working out some tropes which so many others have not only done better but filled with more attitude and life.
The lo-fi sound may have some appeal but here it just makes these songs sound undernourished and too often they come off like contestants in an amateur hour contest.
They don't do the doin'-me-wrong "blues" any services either, and even with their ska manoeuvres they don't sound like they could get a party started.
Imelda Mae set a bar which these people seem more than happy to limbo under.
Dreary.
Like the idea of this but want to hear better? Then check this out.