Graham Reid | | 1 min read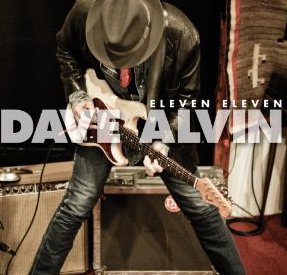 The former Blaster (a band he shared with his brother Phil) has been delivering his earthy, rootsy blues out there on the road for decades now. He was briefly in X and the Gun Club, but mostly he's been taking his dusty, country-edged dark baritone to narratives about what he sees out there: railroads and desert highways, the losers and lost, the street angels and Texas bars.
This collection finds him mostly subdued and understated where the ballads (Black Rose of Texas, No Worries Mija) sound road weary, he's reflecting on the past through the eyes of hardened characters (Gary Indiana 1959), casting a cynical eye over the exploitation of a young star (Johnny Ace is Dead) and is in poetic storytelling mood (the brooding Run Conejo Run which brings to mind Lee Clayton).
As with Joe Ely and Tom Russell, Alvin can bring to life stories from the Tex-Mex borderlands (with accordion and atmospheric guitar) like the lynching posse on Murrieta's Head, but here also he and Phil share vocals (singing together on record for the first time) and offer the witty complaint that "all anyone asks is. 'What's up with your brother?' "
Two Lucky Bums is his breezy Fifties-styled duet with his longtime friend and fellow musician Chris Gaffney which was recorded just before Gaffney's death in '08 but for which he subsequently brought in a bassist and drummer.
Not the most vital of Alvin's albums but when he digs into those shadowland stories he can hook you right in.
Like the sound of this? Then check out this.