Graham Reid | | 1 min read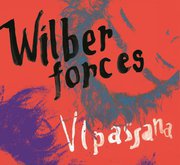 Not having heard the first album by this group -- which appears to have "well documented" problems with a changing line-up around singer/writer/guitarist Thom Burton -- is no particular disadvantage.
But apparently the Auckland indie label Muzai thought so highly of their '09 debut Haunted that it sought Burton out and was delighted when he signed with them.
Here's the reason for its enthusiasm: short, stabbing and stripped back post-punk which sounds inspired by that period in British rock in the late Seventies/early Eighties when fierce anger was strapped to minimal and direct guitar-driven pop and played with gut feeling and passionate intensity. Think Gang of Four.
None of these songs go more than 3.03 and two are just 1.36 so there is no fat at all here. There is something of Joy Division on speed on Believement, Deluge Slides and JOIYA where the throbbing bass has a looming presence. And on Haunted they deliver with all the epic grandeur of a lo-fi Teardrop Explodes (but with more rage).
This is all good and makes for a thrilling ride of sudden turns (after every 1.36) so you can understand Muzai's enthusiasm.
When there is breathing space -- the skeletal first minute of Electrocution which only adds to the Wire-like intensity of the last two-thirds -- this is also filled with barely constrained menace. Burton sounds like a real malcontent (in the manner of Chris Matthews in Headless Chickens at their most bitter) and we can always do with someone like that, especially when so much current local rock and r'n'b seems polished to a sheen.
Nine songs in 21 minutes will seem a paltry album to many (sort of an Elvis soundtrack really, 15 minutes a side), but rather this than any flab.
And believe me, there's none of that here.
Uneasy listening, white-knuckle intensity, some of it familiar to anyone over 40, and probably a thrilling revelation to anyone in the Gaga generation.
I like it.
(PS. The video is for a track from their previous album)
Like it too? Then check out this.