Graham Reid | | 1 min read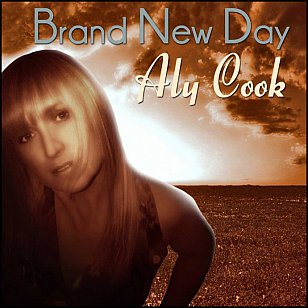 As with Katie Thompson, this mature and intelligent New Zealand singer-songwriter raised money to fund her debut album through the Sellaband scheme. And she's already on her way to raising money for her follow-up.
You have to hand it to her, in her late Forties she isn't going to wait around for fortune to come a-knockin', she is out there being proactive. And you can hear why people might want to line up to help her.
Cook writes classic country-rock songs which sound beamed in from Music Row in Nashville, but with a more earthy and honest touch about them.
There is a jaunty shuffle beat behind Midnight Sun, Grow should cross over those with a taste for early Emmylou Harris, and the fiddle-coloured Ruby Jean shows Cook can tell a mature and pertinent story ("we got a trainwreck here going down" she sings about the couple whose romantic collision dooms the talented title character to a life of parenting while the guitar gathers dust).
Cook also keeps excellent company and her co-writer/producer here is Alan Jansson who was behind such seminal New Zealand recordings at the Proud compilation and OMC's How Bizarre. Jansson knows his way around a song and how to bring the best out of it, and when Cook invites in pedal steel (Janek Croyden who sets the tone on the lovely opener The River), mandolin, fiddle and upright bass this has an emotional warmth.
But it also needs to be said the electronic backdrops in many places are no substitute for what this might have sounded like if Cook had gone into a studio and recorded live with band.
The title track ballad ("perfect happiness can hide some shattered dreams") which has Sharon O'Neill on backing vocals is a case in point: Cook nails the wordy vocal strongly but the song sounds like it has stepped out of the synth-stringed Eighties.
Cook is a fine songwriter and an accomplished singer (she nails the country rock of Country Storm which should be a hit), and this connects best when you imagine her delivering these fine songs in a roadhouse or bar with a tight band.
So when she sings "New York and Tennessee, you're gonna here from me, just you wait and see" in the self-assertion of Country Storm you believe her.
Like the sound of this? Then check out this.