Graham Reid | | <1 min read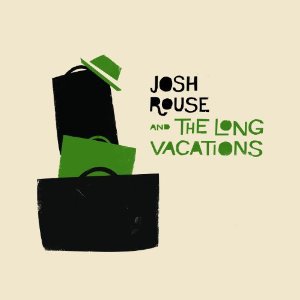 Sort of "what I did on my vacation, part two" from this fine singer-songwriter who began so well with albums like Dressed Up Like Nebraska, Under Cold Blue Stars and Nashville which took him from the late 90s into the middle of the last decade. But after the cruise-control El Turista last year (nice but slight) and this nine song/25 minutes offering, you get the impression Rouse is spending a lot of his time at the beach (the opener is Diggin' in the Sand) and listening to Latin shuffles while waiting for cocktail hour.
This is pretty, literate and enjoyable music – more Latin touches, the Paul Simon influence intact – and the mood is warm and inviting. But there's not a lot of it, and what there is – while well-produced – comes off as all entree with no main course.
Lotta tapas, not a meal though.
The whimsy is fun (the banjo and honky-tonk piano on Lazy Days) and when he digs a little deeper – the subtle Friend, the reflective escapism of To the Clock – you can almost get enthusiastic. But for songs wedded to interestingly exotic arrangements, Beirut has stolen a march while Rouse has been in the lounger.
Nothing to actively dislike, just not enough to feel attached to.
Like the sound of this? Then check out this.