Graham Reid | | <1 min read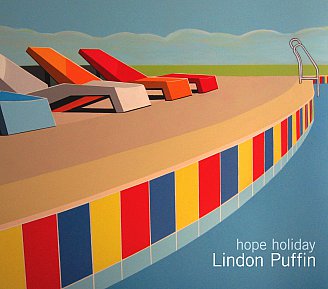 It's been four years since Puffin's album Show Pony which was impressive for its folk-rock-cum-pop.
But this impressively packaged outing kicks things up a few notches as the melodies grip more firmly and there is a real power pop ethic applied (the Petty-like Change of Season), some of which must be attributed to the snappy production (and drumming) by Wayne Bell and having the likes of guitarists Jol Mulholland (the Mots) and Brett Adams (the Bads) in the band.
None of that would matter if the songs weren't so strong but on the likes of Fresh Cut Rose the smart lyrics ("she's spinning like a fresh cut rose down a flooded creek") are married to swirling pop which hints at Crowded House and New Wave equally.
The CH reference could also apply elsewhere here as on the sassy Drive By ("she came out of the suburbs swinging with a wound up look in her eye") and the more introspective Harlequin, and New Wave urgency and staccato sharpness is all over Dust and Doubt.
Puffin's vocals are as confident as his lyrics and the discreet electro touches, chiming and penetrating guitars (the increasing soar of the pop ballad Into the Evening), willingness to drop the mood (the lovely, forgiving These Are The Moments) and seven minute closer Down to the Sea show a singer-songwriter who has found his stride.
Lindon Puffin answers The Famous Elsewhere Questionnaire here.