Graham Reid | | <1 min read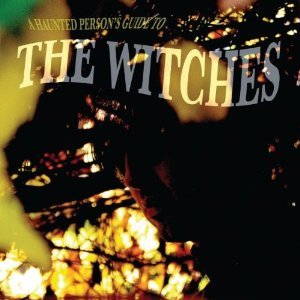 Detroit's Witches were formed in 1992 (and lasted until a few years ago) when guitarist/writer Troy Gregory returned home after years in various bands including Wasted Youth, Flotsam and Jetsam and Prong -- all of whom erred on the heavier end of the spectrum.
Word was he was tipped to take over bass in Metallica in '86 after the death of Cliff Burton, toured with Killing Joke and disbanded the Witches to join the Dirtbombs.
But on the evidence of this 12 song overview, the Witches -- which included people who went on to Electric Six, Deadstring Brothers and other bands -- Gregory returned to roots in garageband rock (Everyone the Greatest), T.Rex pop-rock (the very funny Down on Ugly Street), a touch of surf-rock influenced power-pop (People What's Wrong With You) and a little droning and dark Velvet Underground psychedelia (Spirit World Rising).
So if musically not much strikes you as highly original there's no denying this collection is good fun, not the least for Gregory's cynical and droll lyrics which gently pull in the venom on what superfically can sound like spirited pop-rock and Replacements-like rock.
Not essential, but not bad at all.
Like the sound of this? Then check out this.