Graham Reid | | 1 min read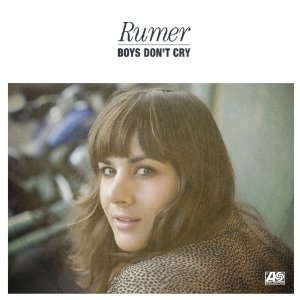 The covers album usually appears after about four others and the double live, usually as a stop-gap in a career going too fast. But after the acclaim which attended her debut Seasons of My Soul, Rumer has hit that fast lane quicker than most. (See interview here.)
This step back from "the difficult second album" is a collection of interesting and unexpected covers, mostly by male writers of the Seventies, and because of their unfamiliarity could easily act as that stepping stone to rest on.
Here she takes that classic Sixties voice through gently arranged songs by Jimmy Webb (PF Sloan), Todd Rundgren (Be Nice to Me), Paul Williams (Travelin' Boy), Stephen Bishop (Same Old Tears), Townes Van Zandt (Flyin' Shoes), Gilbert O'Sullivan (We Will) and others. My guess is most who lapped up Seasons of my Soul might only recognise a few of those writers . . . and the title suggests the Cure's song might be here, but no.
That magical Karen Carpenter sound is even more evident here -- the arrangements support that too -- so there is a balming calm at work which suits some material (Travelin' Boy, Be Nice to Me, Same Old Tears) but less so others (Isaac Hayes' Soulsville which is anodyne, Hall and Oates' MOR Sara Smile, her very un-wasted take on Ron Wood and Ronnie Lane's Just For a Moment).
Van Zandt's Flyin' Shoes must have held strong appeal ("I get so tired of the same old blues/same old song, it won't be long before I'll be tying on my flyin' shoes") but as with everything here, the deeper emotions are leavened out in the service of surface appeal.
This is a pleasant diversion, but while it gives Rumer a chance to catch her breath it is hardly essential . . . or persuasive evidence she can interpret the words of others with depth or understanding.
Like the sound of this? Then check out this. Or this.