Graham Reid | | 1 min read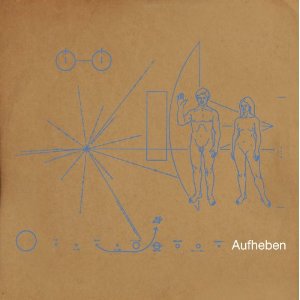 From the Middle East-influenced opener Panic in Babylon and the melodic-meets-drone of Viholliseni Maalla here, Anton Newcombe and the BJM announce they have moved well away from the battered garageband sound of previous outings and are aiming for something much more tripped out and warmly engaging.
For New Zealand listeners there may be a sense of Clean-meets-Chills in places as rolling rhythms cascade onward while coiling guitars aim for the cosmos over the top. There's a delightfully psychedelic, dreamy quality at work (the naggingly enjoyable Gaz Hilarant which seems far too short) and there is even non-prog flute on Illuminomi.
This sounds fully grounded (in about 1968 at a guess, there's a sitar alongside flute on Face Down on the Moon which sounds somewhat Satanic Majesties), so rather than just some retro-reflection, this creates its own little world of mystery and wonderment (the minimalist Indo-rock of Clouds Are Lies).
Waking Up to Hand Grenades is a serious lyrical mis-step into Spinal Tap prog pretension ("A voice from the ages, way back in time, a gift from the sages . . .") which only just redeems itself when the beats churn in and we are off again.
BJM haven't given up on rock'n'roll (Stairway To The Best Party is a blissed out but snaky cousin to Paint It Black) but those psychedelic/Indian/Middle Eastern influences have shifted them into other -- and very rewarding -- territory.
Not entirely original in places - the ghost of Sky Cries Mary stalks around here -- but the whole is so coherent you hope this is the start of "hope you like our new direction".
Many will.
Like the sound of this? Then check out this.