Graham Reid | | <1 min read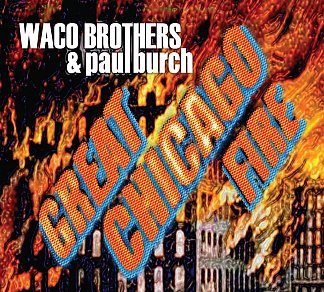 Sounding like uncles who grew up on country-punk, Joe Ely's Texas rebel rock and some early Seventies Stones albums, the rootsy but rocking Waco Brothers here pull few surprises out of those influences but deliver an album which will raise a knowing smirk when the Keith Richards' riffs kick in (Wrong Side of Love) or they deliver rather silly countrified lyrics ("I'm like a rusty gate on your front yard hanging on by one hinge" on Give In).
All this is barroom rock good time entertainment and they certainly have those some considered moments (the more serious Tex-Mex ballad On the Sly which sounds a little like Mick Jagger in country mode) and even a rather natty rewrite of Sir Douglas Quintet's Sixties hit Mendocino (on Monterey).
But this music and this band are doubtless best enjoyed in their natural home (the bar which provides the ambient noise at the start of the hokey Someone That You Know?)
They close with Dylan's Hard Rain's Gonna Fall as filtered through I'm a Man/early Animals, inna country-rock style.
Like the idea of this? Then check out this.