Graham Reid | | <1 min read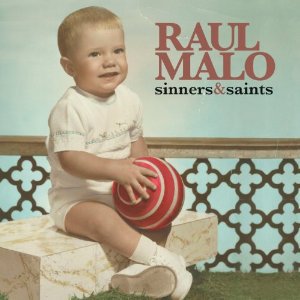 The former frontman for the seemingly defunct Mavericks continues his credible solo career here on an album which unself-consciously bridges dramatic Spanish-influenced Tex-Mex, alt.country and stinging guitar rock, and which pulls his powerful vocals to the fore.

You can't turn away from a voice this nail-hard and when it is arc-welded to his equally forceful guitar playing -- as on the take-notice title track opener -- this is an exciting combination.
Unfortunately there also some rather ordinary Nashville country sprinkled about (Living For Today, Staying Here) which is enjoyable enough but seems a little beneath him.
This is really of interest when the Mexican sound comes to the fore (San Antonio Baby and Superstar are pretty standard fare but with Michael Guerra on accordion and fine guitar work they are boot-heel clickers).
Sombras (in Spanish) is a stone-cold killer, the minimalist but emotional Saint Behind the Glass comes from pen of Los Lobos' David Hidalgo, and Malo also pours his all into Rodney Crowell's 'Til I Gain Control Again.
Guests includes the great Augie Meyers (from the old Sir Douglas Quintet, Joe Ely bands and recent Dylan albums) on Vox organ, and Asleep at the Wheel's Ray Benson joins in for -- what else when it's Ray? -- Better Off In Texas.
Like the sound of this? Then check out this guy.