Graham Reid | | <1 min read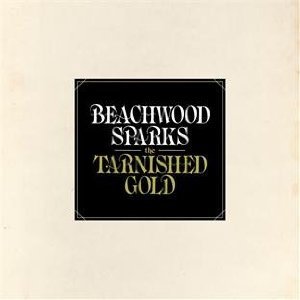 Given this is the first album in over a decade by this Californian jangle-pop/country-rock group – whose reference points are Buffalo Springfield and Laurel Canyon bands of the late 60s/early 70s -- it's perhaps best to trace their lineage backwards.
Drummer Aaron Sperske recently spent time in Ariel Pink's Haunted Graffiti (Mr Pink guests here), guitarist Dave Scher toured as Interpol's keyboard player and founding guitarist Chris Gunst helmed Mystic Chords of Memory.
So Beachwood Sparks was a springboard, but when they reformed for Sub Pop's 20th anniversary four years ago they clearly felt there was unfinished SoCal country-rock business where close harmonies, steel guitars (by the Cardinals' Neal Casal) and the pastoralism of the latter-day Byrds, early acoustic Neil Young and the Flying Burrito Brothers still has a place.
Despite those obvious touchstones, these are lovely soft rock ballads which arrive here a little too soon for hazy summer days.
But they bring that sunshine vibe in the delicate Leave That Light On and breeze-blown acoustic-driven seductions like Forget the Song, the Crosby, Stills and Nash-influenced Sparks Fly Again and Nature's Light. Wistful, crafted, nostalgic and familiar, but also understated and charming.
This may come off as someone else's back pages from sunny California, but it also evokes warmer days to come.
Like the sound of this? Then check out this.