Graham Reid | | 1 min read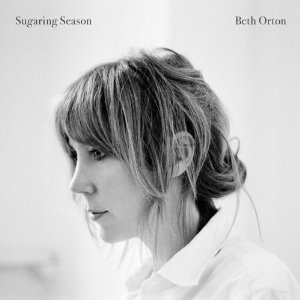 Beth Orton has been one of the most interesting women singers this side of Kate Bush whose albums have always been rewarding and pushed the boundaries of the expected without being alienating.
She still commands a pop hook and her engaging voice is a flexible instrument which she has placed into different and interesting settings.
This, her first album in six years after time out for motherhood, is an economic and initially modest-sounding effort, just 10 songs over 37 minutes, but it is the restraint and sense of how thoughtfully constructed these songs and emotions are which give them strength.
The most immediately appealing song Call Me the Breeze (not the JJ Cale song) appears at the midway point and is a delightfully summery sliver of hymnal pop with a propulsive guitar part and organ solo, and a lyric which connects to the natural world like the best Anglofolk.
It is a co-write with Tom Rowlands of the Chemical Brothers (her collaborators and fellow travelers in the past have been a diverse crew, the Brothers among them) and here she has guitar wizard Marc Ribot, drummer Brian Blade and other sympathetic players on board.
That pivotal song sets you up for the delightfully chintzy waltz See Through Blue which is filled with romantic strings and her gloriously supple voice suggesting classic melodic elements which have been in pop from the Twenties through to the Sixties.
These track are like keys which unlock the rest of the album: from the Nick Drake/John Martyn/Fairport Convention folk of a rewritten William Blake's poem Poison Tree (with viola by Eyvind Kang); through the finger-picking folk-pop State of Grace where she says confidently she is placing her stick in the ground and would do the same again; to the world music/ambient viola drone which opens the final track Mystery which sends you either right back to the beginning (the quietly dramatic, bitter and slightly discomforting Magpie which is a terrific scene-setter with its line "I won't step back for anyone"), or to the quieter moments of the late Sandy Denny.
Orton's voice here sits among the arrangements as a most natural fit and these precise, contained songs of human emotions count as her finest, most thematically and musically consistent, album to date.
Quite the quiet wonder.
Like the sound of this. Then check out this.