Graham Reid | | <1 min read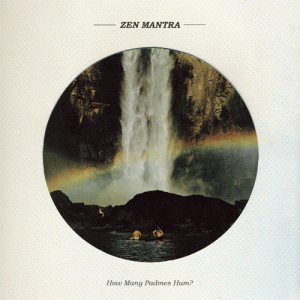 As so much New Zealand music -- especially what was once called "alternative" -- gets codified for radio play and aims for a middle ground, the Muzai label out of Auckland (with a slogan "independent fighting spirit") has provided some exciting, unpredictable and genuinely alternative listening.
In recent times Elsewhere has mentioned the Wilberforces, Sunken Seas and the Bemsha Swing, all of whom mostly deliver towards the "up to 11" end of the spectrum in their own ways.
Zen Mantra (which seems to be mostly Sam Perry from Christchurch) under this amusingly titled album deliver something rather different again, a rather more blissed out dreamy and very beguiling sound which owes a little to shoegaze and drone as much as trippy and sometimes pastoral pop with a psychedelic Syd Barrett edge.
This is a short album (nine songs in 30 minutes) but that has guaranteed it more plays round my way.
And the widescreen sound with British-flavoured pop hooks, a sense of increasing urgency as the album rolls out and with distinctive and discrete songs make it one of those quietly impressive winners which deserves to travel internationally . . . even if it doesn't make it beyond student radio play on home turf.
Whatever Muzai Records are on, they should share it with many of their more conservative colleagues.
This is another good one.
(Most Muzai releases are digital with only a limited number of actual CDs. You can find them here.)
Like the sound of this? Then check out this.