Graham Reid | | 2 min read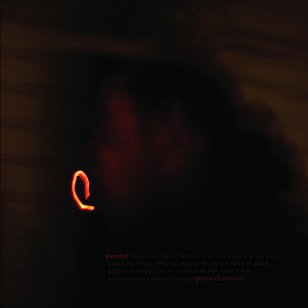 There is precious little good news coming out of economically beleaguered Greece these days . . . but here's some if you are of the prog-rock persuasion (with emphasis on the "rock").
Multi-instrumentalist Spyros Charmanis has put in the hard yards in the worlds of classical music (oboe as a kid, member of the Youth Orchestra of Volos) then became self-taught on guitar, drums and bass. In 2007 he decided to move on from singing the Beatles, Simon and Garfunkel and others of the Great Rock Songbook.
He bought more musical gear and cheap recording equipment, produced his own debut album Just Another Story in 2007 and then -- after working as a doctor's PA to get the necessary readies -- he upgraded, self-funded and produced this ambitious, rocking and highly impressive concept album which comes with a 16-page booklet of lyrics.
Charmanis -- now in his late 20s -- describes this as a concept album about an unnamed character going through a journey of good intentions, bad decisions, emotional fracture and resolution until the final track which is, appropriately enough, a song of moving-on entitled Say Good Night.
It's not exactly The Lamb Lies Down on Broadway or even something mid-period Floyd-like but his background in Beatles is evident (some classy George Harrison-like slide figures) as much as a sense of hefty rock. It's a mid-point between many influences but comes off as something of his own.
The Great Outdoors ("how he used to enjoy the Great Outdoors") might be pumped up large but has a sense of melancholy (that plaintive Harrison guitar?) but it is followed by the strident beats of Entry Wound, an instrumental which then resolves into a dream-like sequence of oud-referencing melodies and distant voices before there's a tripped out dream sequence (Subconscious) of intercut strident metal rock, layered vocals and ethereal melodies.
Then cue just enough James Hetfield before the quietly pleading "let me go" and a disconcerting piano part.
This is quite some trip -- and we are only just beginning a musical journey which is melodic (You've Met Someone), a mix of mildly urgent New Wave and Genesis (Hinder which starts like the ever-adjitated Feelies but probes emotional dislocation and becomes a furiously excoriating and emotional centrepiece).
Despite its lyrics ("my wound is open") the six and a half minute Open Wound has more grandeur and emotional resolution than Roger Waters -- that musical miserablist -- offers. And the very disconcerting September, then Exit Wound, was probably the reason I bought headphones two days before trying this album late at night.
Enter if you dare: "It doesn't feel like home anymore . . ."
What also makes this interesting is that Charmanis keeps you both outside the character but also drawn in. With very little assistance (guests on cello, occasional vocals, piano) this is quite a grand but sharply focused conception and he can bring as much seriously disturbing sky-falling guitar crunch as elevating resolution.
Two criticisms.
As with most such ideas it's too long. It's not like Spielberg/Ridley Scott who require a chainsaw but for a rock album it just needs a judicious editor.
And -- maybe this is just me -- liner notes and lyrics in microspcopic red on black are all very well . . . but indecipherable. And, to little avail, I used my magnifying glass because I was engaged and really wanted to know what was going on.
In the end I gave up on the microscope and headphones and -- waiting until everyone else was out, cat included -- turned this up Very Loud.
Result!
Spyros Charmanis' Wound is available from here as a download for as little as NZ$15.50 (more if you like, and personally I think you should like, think about the Greek economy!).
And you get it in a day. That's the global village for you, right there.
Like the sound of this? THen check out this guy.