Graham Reid | | <1 min read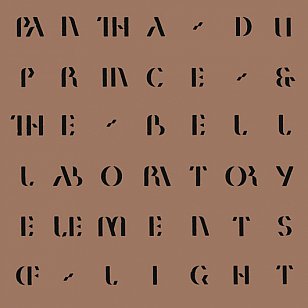 Very much in the territory of ambient music (publishing held by the appropriately named Outer Worlds), this 43 minute album is one long piece of five seamlessly interlocking parts and owes something to Balinese gamelan and people like Phillip Glass (in his so-called "minimalist" period).
But it has been conceived by producer/remixer Du Prince (aka Berlin-based Hendrik Weber) for an ensemble playing bells and gongs and introduces subtle electronica beats and twiddles in some passages.
The result is a gently hypnotic journey into the zone between relaxation massage and the chill-out room, and the soft resonant chiming of bells, electronics and triangles is off-set by the more earthy sound of marimba, log drums and woodblocks.
There is an arc of increasingly energetic (but always constrained) playing as the soft opening section Wave morphs into the beat-driven Particle and Photon, both of which have quickened pulses. This is headphones electronica with attention to sonic detail and a real human quality.
As the music changes shape and structure the listener is effortlessly pulled into its cosmic-flight consciousness. As Spiritualized once said, "Ladies and gentlemen, we are floating in space".
Weightless and quietly wonderful.
Ask not for whom these bells toll . . .
Like the sound of this? Then definitely check out this.