Graham Reid | | 1 min read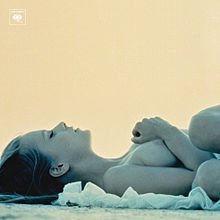 In the wake of the Oasis fallout, Liam Gallagher basically walked away with the band renamed as Beady Eye, and songwriting brother Noel got to go his own way, free from the shackles of being stuck with the limitations of Oasis to become a proper and great English songwriter like Ray Davies, Paul Weller and others he admired.
Perhaps expectations for Noel were too great because his debut solo as High Flying Birds didn't soar as many might have expected or wanted. And ironically Liam's album, by playing closer to the Oasis/Lennon template, was just a bit more rowdy fun.
Neither were milestone albums however.
If Liam had been bouyed by Beady Eye's Different Gear Still Speeding it doesn't come through on this rather dry album co-produced with Dave Sitek of TV on Radio who keeps things spare to focus on the songs but also adds sonic effects in a couple of lengthy codas which really don't add much to either the tone or the material.
Where the previous album had a cocky swagger -- it was Liam, after all -- this one is more moody, broody and barely struts.
The Lennon obsession is still vaguely evident but that voice which used to sneer effectively when he was younger is now inappropriate for these songs, although when he hits a power pop button (Iz Rite) you can hear a lot of history being distilled into something of modest but pleasurable intent.
Soon Come Tomorrow is his tripped-out farewell to the past and boasts a bruisingly good psychedelic guitar middle and Don't Brother Me is a gently delivered, open letter/swipe/conciliatory message to Noel referenced in Lennon's acoustic/White Album period (one of a number of coded pieces if you are so inclined to interpret, check the lovely acoustic Ballroom Figured for further evidence . . . or maybe it's not).
What is interesting here is how Liam has -- as on the Beady Eye debut -- revealed himself as a lyricist with something pointed to say. I'm Just Saying and Ballroom Figured are his familiar cocky finger-pointing/middle finger-aloft and an affectionate letter respectively, quite distant ends of a long spectrum.
Much of what he sings about is looking back but you do have to admire him for embracing the electroncia elements, even if they don't entirely suit.
Beady Eye here are far from a failed experiment but the distance he has travelled suggests Liam Gallagher is still one to watch. And listen to at least half of these 11 never less than interesting originals.
Like the sound of this? Then start with this guy.