Graham Reid | | <1 min read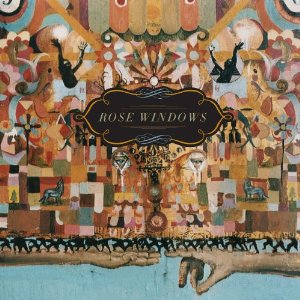 Credit where it's due.
Few bands simultaneously conjure up broody Black Sabbath, prog-pomp King Crimson, desperate Siouxsie Banshee and the hippie-vibe of the Incredible String Band . . . and expect to get away with it.
Especially not if they add – to pile-driving metal guitars and the Middle Eastern exoticism of their singer Rabia Shabeen Qazi – wide swathes of quasi-mystical songs about priests and spirit warriors, women with wingless arms (in their world that's not unusual) and guitarist/leader Chris Cheveyo who exists in the netherworld between Zeppelin (check the six minute coda) and Jefferson Airplane.
So here's an impressively eclectic debut from a Seattle band (home of the similar, better but much-ignored Sky Cries Mary) who have their Airplane radio-length song in Heavenly Days and also tick off folk-blues Zeppelin moments in the blues-based Walkin' With a Woman and the Season of the Serpents (with flute).
Yep, this is widescreen retro-but-relevant trip-rock. Less an album than a lifestyle accessory . . . if your lifestyle comes with patchouli and benign but illegal drugs. Start with the exceptional 10 minute This Shroud.
Consumer warning: some Doors/Airplane fans never came back from such things, so don't drive during or after.
Weirdly seductive.
Like the sound of this? Then start here. And be careful out there.