Graham Reid | | <1 min read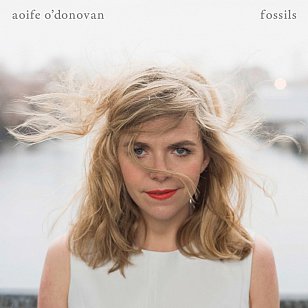 This American singer-songwriter will only be recognised if you read fine print.
She wrote Lay My Burden Down – the opener here – which Alison Krauss recorded a few years back, although she was 10 years in a folk-bluegrass band Crooked Still, and appears on the Goat Radio Sessions alongside classical cellist Yo-Yo Ma.
She's classically trained herself, but on this, her solo debut, she's firmly in a world between early confessional Joni Mitchell, the largely forgotten and emotionally intense Judee Sill and alt.country where it crosses into Norah Jones territory.
In spacious settings for pedal steel, slightly eerie banjo and unnerving fiddle, sometimes slashing electric guitar and backing vocals, she delivers songs which are adult and poetic.
Briar Rose alludes to Anne Sexton's poem of the same name and incest, there are the fumbles of love on Thursday's Child and the unsettling I'm Alone is about the bitter-sweet prison of a relationship.
O'Donovan sings in a gentle Americana manner but possesses a distinctive style, and when the tempo picks up – the brittle Fire Engine – she can unleash a real punch.
Aoife (pronounced "uu-fee" apparently) O'Donovan is a fresh voice . . . and this is very impressive.
Like the sound of this, then check out this from an unusual source.