Graham Reid | | 1 min read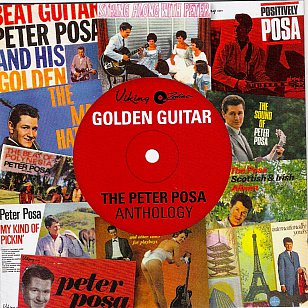 Where the recent chart-topping White Rabbit compilation of the great guitarist Peter Posa picked up his hits and more familiar tunes, this 46-track double disc draws on the extraordinary back-catalogue of 20 albums and showcases the breadth and depth of his musical stylings.
The breath-taking opener -- a thrilling reinvention of the hoary old Sweet Georgia Brown -- is such a fleet-fingered and production tour-de-force that you cannot help be impressed, and not a little awe-struck.
Posa -- as with so many other guitarists of his generation -- was naturally drawn to Hawaiian and Pacific sounds (here are his adaptations of the spare Polynesian Love Song, Maui Chimes, Pokarekare Ana and other standards) but also to country music (Wildwood Flower, Blue Moon of Kentucky, San Antonio Rose, Stage to Cimmaron).
Posa also has his own take on pop tunes in the Sixties and -- this might come as a surprise to many -- he covered John Fogerty's Down on the Corner and Bad Moon Rising, and, of course Lennon-McCartney melodies (Things We Said Today, Ob-la-di Ob-la-da).
Posa had an ear for a good tune and not just the obvious (It's Now or Never, David and Bacharach's Always Something There to Remind Me) but also left-field pop hits like Roger Miller's England Swings and King of the Road. And Tom Paxton's The Last Thing on my Mind.
Although we'd have to say the Goffin-King hit for Herman's Hermits' I'm Into Something Good was hardly a stretch for him.
His own Whatsi nods towards the theme from Zorba the Greek, and there are some sentimental favourites when he explores Irish and Scottish songs.
Peter Posa is one of this country's great treasures, although hip folk will find much of this a bit MOR and populist. But his distinctive technique, broad choice of material and utter lack of pretention (not to mention modesty about his formidable talent) is all over these two discs.
Peter Posa is profiled and interviewed at Elsewhere here. For another great but very different New Zealand guitarist, have a look and listen here.
And Hank Marvin of the Shadows is interviewed here.