Graham Reid | | 1 min read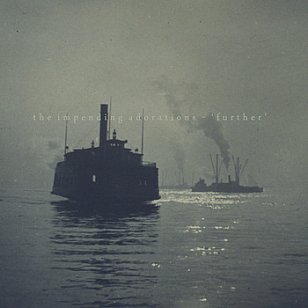 The proposed quartet of beguiling download-only albums by Auckland's Paul McLaney under the name The Impending Adorations continues with this third installment, which -- given the quiet and almost liturgical atmosphere of the previous albums -- opens with the lovely, restful Canon.
There is a warm domesticity present in this 10 minute opener but further along mildly disconcerting thoughts impose (The Last Living Soul on Earth, Two Steps) and along the way McLaney embraces some more conventional song structures (the dreamy Don't Be A Stranger).
The signature sonic clicks and gentle static, broad sweeps of softened synthscapes and McLaney's darkly melodic vocals from the previous albums are still present -- as a unifying feature across this ambitious project -- but this time out you can almost hear songs which could actually make the leap to late-night alt.radio (Magic).
Previously McLaney has alluded to spiritual matters but this one seems more earthbound in its empathetic themes of love and loss (The Thought of You) and perhaps that makes this one the easy entry point for those wanting something more approachable.
If you are curious about this project -- and we respectfully suggest you should be -- then McLaney contributed to Other Voice Other Rooms outlining his ideas here when the first album Gestalt was released and the second, Intentions, is reviewed here.
As with the even more elusive and engrossing three CD elelctro-acoustic project by Rotor+ written about here, this series of albums rewards close attention.
And the final piece Over the Oceans has a reflective, conversational tone with a deft melodic line which pulls you in, and lyrics which take you back to that opener as if we have the same narrator looking again at the lives entwined, but from a different perspective.
Further is available through bandcamp here for NZ$7 or more. The previous albums Gestalt and Intentions are at bandcamp also, see here. Elsewhere says, "Collect the series".