Graham Reid | | 1 min read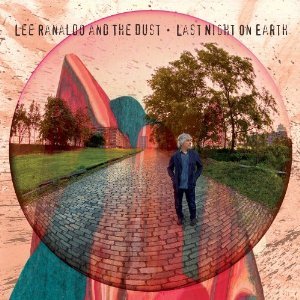 With the indie-rock generation's favourite aunt and uncle – Kim Gordon and Thurston Moore of Sonic Youth – having separated after more than 25 years of marriage and the band officially breaking up we might actually expect even more from various, and prolific, Youth members.
Gordon's new project Body/Head has just released a debut album, Moore continues to record (check the excellent 2011 Demolished Thoughts) and collaborate, drummer Steve Shelley pops up all over the place . . . and now guitarist Ranaldo follows up his excellent 2011 Between the Times and the Tides with this similarly conceived amalgam of REM-like balladry (with a twist), searing post-Sonic Youth guitar rock and some acerbic lyrics (as before sounding not too far removed from peak-period John Cale).
Many of these songs stretch easily to, and sometimes past, the seven minutes mark on an album conceived as double vinyl. This is the good news because most would want to hear Ranaldo play that guitar. And he does.
The closer Blackt Out is 11 and half minutes which opens like Neil Young in leisurely North African mode and becomes increasingly ferociously dense. It's real highpoint, but elsewhere there are some considerably lesser returns.
Ranaldo might have settled for a tight band (which include SY pal Shelley) but his songs lack any distinctive point of difference, lyrically there is often not as much going on as it first seems, and his vocals are almost generic. It's hard not to hear Michael Stipe here or, on the title track, something you'd rather like to have heard a younger Lou Reed sing.
Some would have you believe this a "darker" album than its predecessor but that seems pushing things a bit. It sits somewhere on the axes of early REM and Neil Young around the Stars and Bars era.
It certainly takes flight on the back his fracturing guitar work but, accomplished as though this is, it reaches no consistently great heights and mostly served to push me back to Between the Times and the Tides.
Probably not the result he was going for.