Graham Reid | | 1 min read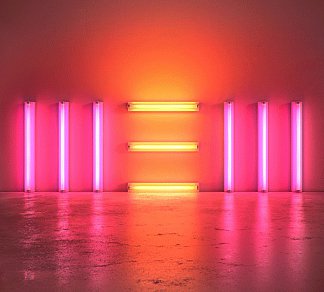 After his previous pop-rock album Memory Almost Full six years ago which included songs that seemed to be farewells or self-penned eulogies ("On the day that I die I'd like bells to be rung . . ."), this one by 71-year old McCartney comes with a title that exudes capital letter optimism and in a cover radiating assurance.
Working with smart young producers (Paul Epworth who gets co-write credits on three songs, Mark Ronson, Ethan Johns and Giles Martin, the latter two sons of Beatle producers), the material gets snappy sonic treatments. The slinky layering of vocals and guitars on Appreciate and the simple but lovely Looking At Her (presumably for his new wife) come off like pop versions of his electronica work with Youth (as The Fireman). The menacing, whispery verses on Road belie the song's optimism and nudge it towards economic prog-rock, and the slightly-delic Queenie Eye could be from Magical Mystery Tour.
Given his long career it's impossible not to make such references, and he often invites them.
As before, he is reflective, notably on the wistful acoustic ballad Early Days where his voice cracks with emotion as it references his youth with John Lennon ("two guitars across our backs/hair slicked back with Vaseline") and serves notice to Beatle biographers: "I don't see how they can remember when they weren't where it was at."
On My Way Work is a less buoyant cousin to Penny Lane and the title track adopts a familiar hand-clap and piano-led rhythm (with horns which allude to Got To Get You Into My Life). It comes with an equally Beatle-like coda with nods to the Beach Boys. These are all fine songs, and he cracks a decent stadium pleaser in the singalong Everybody Out There.
However the stridently urgent opener Save Us sounds like a weak Wings song, I Can Bet is either a superior Rutles track or a lesser song from Red Rose Speedway. The final uncredited song Scared is simple piano ballad although hardly a masterwork, but ends this diverse and interesting album on gentle note.
When McCartney writes of love as he mostly does, he either nails it by understatement (Looking at Her) or comes off a sentimentalist (Hosanna which, despite tape loops and vocal effects, is pretty lame). But his autobiographical songs are consistently interesting.
When he's at his best, just over half the 13 songs here, you have to admire his craftsmanship, and that he can still write a song which says something . . . and comes with a pop hook.
There is more about Paul McCartney's long career at Elsewhere starting here.