Graham Reid | | 1 min read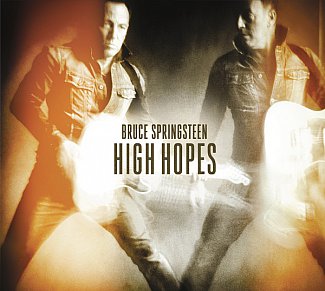 If anyone is long overdue a decent royalty cheque it is the ferociously smart and wickedly funny Chris Bailey, formerly of Brisbane's Saints who delivered the classic pre-punk single (I'm) Stranded.
His lengthy solo career has been rewarding to follow, but attention mostly falls on that Saints catalogue which also included the wonderfully downbeat Stones-like acoustic-driven Paradise and Just Like Fire Would.
The latter will see a welcome and very decent cheque roll in for Bailey because Bruce Springsteen covers it on this album which is a collection of new songs, covers – the final is him in Orbison mode on Suicide's understated Dream Baby Dream – and material from his live shows which he'd never recorded.
On hand for most of these is guitarist Tom Morello (Rage Against the Machine etc) and the E Street Band, who offer a full and searing sound the his formerly acoustic Ghost of Tom Joad.
For fans of the Boss this is all welcome, but it needs be said the re-recording of High Hopes (written by Tom Scott McConnell, driven by a drum loop from producer Ron Aniello and which first appeared on the Blood Brothers EP in '96) isn't exactly his finest hour despite the taut energy Morello and the horn section bring.
And Harry's Place – written for The Rising album in 201 – is also a minor piece about street menace and peopled by characters who are cyphers who could have strolled in from his debut album.
But elsewhere are a fine re-recording American Skin (41 Shots) about the '94 police shooting of Amadou Diallo in NYC which he has performed live frequently (here with that holy synth sound he brought to Streets of Philadelphia and others), his working-class character makes an appearance on Down in the Hole where his voice comes from processed to close and intimate, and the poetic quasi-religious Hunter of the Invisible Game.
Because of its nature and origins, this is an uneven Springsteen album which lacks the emotional and sonic coherence of say his acoustic outings (Nebraska, Ghost of Tom Joad) or solid works like The Rising.
However at its best – Ghost of Tom Joad, Just Like Fire Would and especially the thoughtful The Wall about a Vietnam soldier who didn't come back, and inspired by a local rock'n'roller he admired – these are songs which well deserved the effort.
And you do wonder why he took so long to get around to Dream Baby Dream which sounds like something he might have written himself.
Suicide's Martin Rev and Alan Vega, both in their senior years, deserve a payday too.
Note: Fans should get the edition which comes the DVD of the whole Born in the USA album recorded live in London last year.