Graham Reid | | <1 min read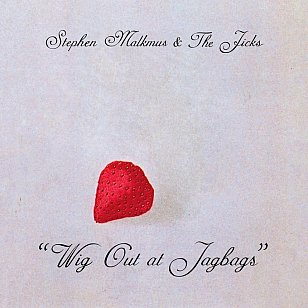 After fuzzed-out psychedelics with the Jicks along the lines of Neil Young/Television, former Pavement-man Malkmus reconnected with the programme in 2011 with his Mirror Traffic album (produced by Beck).
And this one – with references to his indie.rock past, sometimes poking fun at it as on the one-listen comedic Rumble at the Rainbo about band reunions – continues in a similarly enjoyable manner.
He channels a little of the mid-60s Who as much as the alt.rock of the 90s, throws that wobbly voice up front on cracked ballads (the dark but Reed-like witty Houston Hades), let's everything breath on the lowkey and unexpectedly cruisey J Smoov (with typically tart lyrics and woozy sub-Bacharach horns alongside strings), offers brittle and ragged radio powerpop-rock (Chartjunk) and something as slippery as the shape-shifting five minute-plus Surreal Teenagers.
But there are also lesser tracks – Shibboleth which doubtless comes up better live, the slight'n'nice enough Independence Street – although not many could write, let alone get away with, a stoner pop song entitled Cinnamon and Lesbians.
Not an essential, but certainly an enjoyable, Malkmus album.
Nice he's having fun too.