Graham Reid | | 1 min read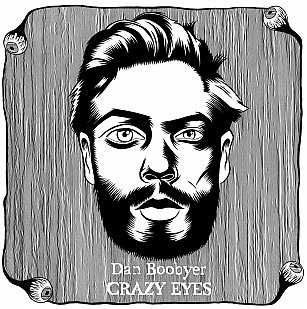 Wellington singer-songwriter Boobyer appeared at Elsewhere at the end of 2012 when he wrote a column about recording his own vinyl album Time Killed the Clock (reviewed here, his article here).
His appealing lo-fi and up-close songs sounded like weird blues and the opener here Hone Knows -- which also includes the refrain "Titewhai knows" if I'm not mistaken, timely given Waitangi Day -- establishes a similar mood.
But then what follows show him broadening his palette into strange pop with gentle melodies (Not For One Day, the folksy The Beach and Pulling Apart Mud, The Birds Don't Want to Die), eerie sonic landscapes behind his husky vocals (the swampy backdrop to Crazy Eyes) and the plain strange (Flowing Like Zebras with the sound of siren coming through the window during the a cappella opening passages before guitar grunge enters).
The final track After the Hurricane is a piano and vocal piece which sounds recorded in a musty room at dusk when melancholia comes as a caller.
That bent blues is still here (the musically wobbly Home is the Sea, the nerve-end aggression of Blues Birth) but this album seems a step up and perhaps moves him closer to something akin to mainstream acceptance.
Boobyer is perhaps an acquired taste for most listeners, but he is also a taste worth acquiring if the shuffled deck of the hypnotic, odd and melodic are of interest.
This album is available from bandcamp here for as little as $NZ5, and there is also a vinyl edition ($NZ30 upward).