Graham Reid | | 1 min read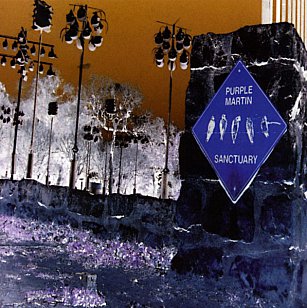 It's very hard to keep up with Nathan Ford's blogspot and bandcamp downloads under the generic name of The Active Listener. Just this past week he has released three other albums while I am still enjoying this one from a few weeks back.
It's by a band from Austin who wear their REM influences right up-front on the opener entitled Virginia Creeper.
If you are looking for a band to play REM covers or do a tribute, my money is on these guys. Although to be fair they have released eight albums of original material so . . .
So there is more to them than borrowing those tropes of guitar jangle and Stipe's delivery because the string-coloured ballads here are delightful on their own account. And they do some natty garageband pop-rock on Sally White.
They are firmly drawing on that pre-psych year of '66 (when pop was out-there but concise) but also with a sound akin to the Paisley Underground, the always overlooked Green Pajamas (whom Elsewhere continues to champion!) and that group from Georgia. But this release from 2012 (given a second life by The Active Listener) offers a fine overview of a band which may not redraw the map pf psychedelic pop-rock but certainly sit comfortably alongside the best in their field.
This album is available through Active Listener's bandcamp page here for free streaming or as a download for just US$8 (or more).
For more on the Active Listener and its psychedelic releases see this interview with Nathan Ford, the brains and enthusiasm behind it. And look here for other Elsewhere reviews of albums through Ford.
.