Graham Reid | | <1 min read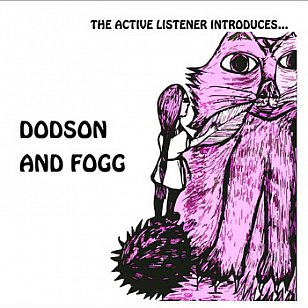 Dodson and Fogg is the nom de disque for singer-songwriter Chris Wade from Leeds who has four albums under his belt, and sits in that very pleasant area of folkadelica where the references points for the unitiated might be Donovan songs like Three Kingfishers, Legend of the Girl Child Linda and Sunny Goodge Street.
Or the Incredible String Band at their most song-inclined. (ie, verses and chorus and not quite so many esoteric words!)
Here and there are sitar and flute, electric guitars gently propelling proceedings and everywhere Wade's gently enticing vocals.
This is a very impressive compilation which Wade himself has pulled together for that Active Listener Introduces . . . . series (see here for previous such compilation) which Nathan Ford from Wellington offers as digital downloads.
Very, very hard to dislike this one.
This album is available through Active Listener's bandcamp page here for free streaming or as a download for just US$5 (or more).
For more on the Active Listener and its psychedelic releases see this interview with Nathan Ford, the brains and enthusiasm behind it. And look here for other Elsewhere reviews of albums through Ford.