Graham Reid | | <1 min read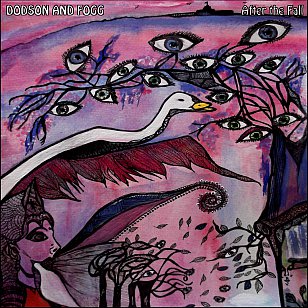 Some weeks ago Elsewhere invited its readers/listeners and the curious to be interested in a wonderful compilation album of the quietly excellent Dodson and Fogg.
It was presented by The Active Listener website out of Wellington, New Zealand (an unprofitable labour love by Nathan Ford, interviewed here, much like Elsewhere)
As a result Chris Wade from Leeds who is the one-man Dodson and Fogg got in touch to pass on this new album.
Again his slightly dreamy folk-rock (with violin, sitar, two women singers, flute and so on) charms by its subtle melodies and his poetically evocative lyrics.
Because it is so understated and belongs to no particular fashion or trend, there is a timelessness about songs like the lovely In Your Own Way (with Indo-electric guitar) and Bring Me Back (a happier Nick Drake might have ended up here).
There is some lesser material (the unaffecting Life's Life) but whether he's in low-folk mode or even letting the guitars arc up behind him (Lord Above), Wade/Dodson and Fogg confirms again he's one to be checking out.
And an interesting footnote here, the violinist is Scarlet Rivera, perhaps last heard by most people on Dylan's Desire album almost 40 years ago.
For this album and more from Dodson and Fogg/Chris Wade go here. Welcome to his trip. And you can listen to the whole album free here.