Graham Reid | | 2 min read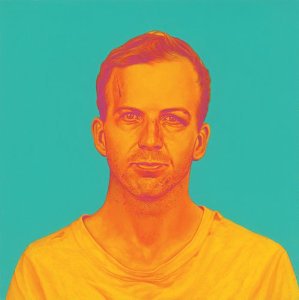 The only Jack Ruby I know is the man pictured on the cover of this collection (see comment below) of what might just every recorded noise this avant-No Wave band from New York might have made.
I've always been wary of claims made about how influential some underground films and bands are if they go largely unseen and unheard. Certainly the Velvet Underground had an influence far beyond the modest sales of their albums on release, but it might be harder to make the case for Jack Ruby (1972-78).
Even Thurston Moore who writes the introduction to the handsome little booklet of reminisces and photos which accompany this double set in a gatefold sleeve admits "Jack Ruby may be the most influential punk band from New York City that non-one ever even knew about apart from Lydia Lunch, Rudolph Grey and a few other miscreant street walkin creatures".
The only member of the band who stuck his head above the parapet post-Ruby was (the late) bassist George Scott III who went on to the Contortions and Teenage Jesus and the Jerks.
So who were they?
Guitarist Chris Gray hooked up with drummer Randy Cohen in Albany, New York, who had taught a couple of undergrad classes at CalArts in LA where he got heavily into electronic music. Gray said they had the idea of being like the Martian punk Steely Dan by making self-indulgent records at their leisure. They were joined by singer Robin Hall and electric viola player Boris . . . and the trashy, thrashy Jack Ruby was launched.
Inspired by MC5 and the Velvets, Gray said "I wanted to be the Stooges meets John Cage".
Version two of ther band didn't have Boris but oddly enough they had been scouted by Epic Records who had them do some demos in '72 (including the nagging and noisy title track here which also comes in a thrilling '77 version which is like the Stooges meets Blue Cheer).
A third version of the band had George Scott on bass and Nick on drums and in their last incarnation founder/singer Hall was replaced by Stephen Barth. This edition played CBGB's a couple of times and at the Village Gate (a jazz club which hosted alternative rock and folk in another area).
As a force of sonic noise -- thrashing guitar and furious soloing behind the angry and dyspeptic vocals -- Jack Ruby really are something to be reckoned with. Even today they sound a challenge as they funnel the Velvets, early Seventies Bowie pop, pure noise and MC5 free jazz into short sharp songs which come with electro flashes and off-beat clanking percussion.
A few song titles will give you the idea: Bad Teeth (which also comes in an "Instant Mayhem" remix), Bored Stiff, Beggar's Parade, Destroy/Lost (a 16 minute long improvisation which is a hazard to shipping), Beryllium Blues . . .
But Jack Ruby are much closer to the anarcho-No Wave than phlegmatic punks, more studied than shapeless, and more interesting because of that take-no-prisoners guitar of Gray and the unexpected electronics.
Think somewhere between the Velvets at their noisiest, MC5, Chrome (especially their Red Exposure album), Suicide and avant-garde electronics and you are probably getting close. Although even that isn't going to prepare you for the second disc of synth-cum-feedback which only needs a violent art installation to complete the picture.
You may never have heard of them, but once you have they will not be easily forgotten.
They sound like a band (or concept) which thoroughly deserves this lavish package.
A tip? Play the sample track above VERY loud and stay the full four minutes.