Graham Reid | | <1 min read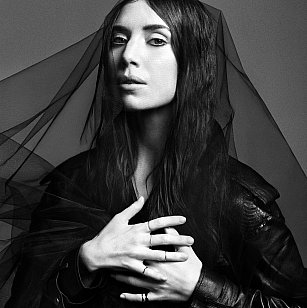 Recently while talking with one of my sons who lives in Stockholm I asked him what the hell was going on in Sweden, it seems every week I am hearing great music from artists out of that northern clime . . . and it crosses all genres from psychedelic (Les Big Byrd) to jazz (Jonas Kullhammar).
Just have a look here at what has popped up at Elsewhere from Sweden -- between the travel stories, reissues and Abba etc -- in the past few years.
Here on her third album -- in truth conceived and recorded in Los Angeles after a bruising break-up back home -- the very likable Lykke Li offers a superb example of her electronica-influenced pop, but this time out with her co-producers who include Bjorn Yttling (of Peter Bjorn and John) her voice is located in a cavernous space of Spector-like echo and breadth.
And her songs have a strangely uplifting but melancholy sound, despite lyrics which are replete with references to heartbreak, tears, feeling alone and wounded . . .
Those capacious arrangements and settings -- think Cocteau Twins also -- emphasise the mood of solitude and separateness, but with just nine songs in a tidy 33 minutes Li never outwears her welcome.
Her first truly impressive -- and in many ways, adult -- album.