Graham Reid | | <1 min read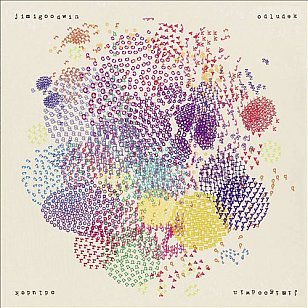 Some years go when Mojo magazine picked 40 Cosmic Rock Albums – prog-rock in other words – there alongside the inevitable (Floyd, Yes, Genesis, King Crimson etc) were Radiohead, the Mars Volta, Tool and Sigur Ros.
Proof again prog wasn't killed off by punk in the late Seventies, and that adventurous musicians will always push the boundaries.
Goodwin – singer, bassist and songwriter for Britain's Doves – is of that spirit and this, his debut solo album, is at times prog with a heavy post-punk vibe.
Goodwin frequently sounds more than a little miffed – the thumping electro-beat'n'guitar-driven Man V Dingo channels some Nick Cave rage – and the bristling backdrops of horns and guitar static up the tension levels. Although he's just as at home on seductively slippery shuffles (the big voiced Didsbury Girl) and anthemic alt-rock ballads (Terracotta Warrior which shaves off a slice of early Teardrop Explodes/Echo and the Bunnymen to slightly lesser effect).
Scattered throughout are considered moments like the warm hug of Keep My Soul in Song and the folksy sway of Oh! Whiskey.
So it's prog-rock in that it pushes boundaries, and overall an impressive debut pleasingly hard to pigeonhole.