Graham Reid | | <1 min read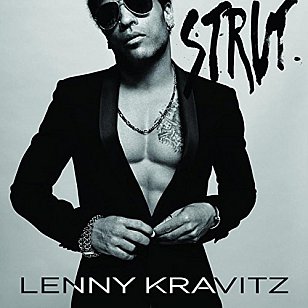 With two new Prince albums, the reissue of two Hendrix albums (Cry of Love, Rainbow Bridge) and the next installment of Hunger Games pending (in which continues his role as Cinna), it seems timely to mention Lenny Kravitz, a man whose musical career often seems incidental to his image.
You would rarely accuse him of originality and his reference points remain somewhere between Hendrix, Prince, Eighties stadium rock-pop and lyrics which have a lot of "get it on" and sexual suggestion.
Although on Dirty White Boots lines like "take your knickers down and give me that treasure" come up a little light on innuendo.
Kravitz has long been a purveyor of the obvious, whether it be in his musical influences (here extending to Heart of Glass-cum-funk on the disco groove of The Chamber and New York City, and a cover of Smokey Robinson's soul ballad Ooo Baby Baby) or his cover art (abs and tats, leather pants).
That said, you have to admire the whole tongue-in-chic of it all, and the soul/hard rock wheel doesn't actually need reinventing.
Pull your dancing shoes on, wave the cellphone for the ballad She's a Beast and singalong to canyon-wide choruses.
Teflon but fun.