Graham Reid | | <1 min read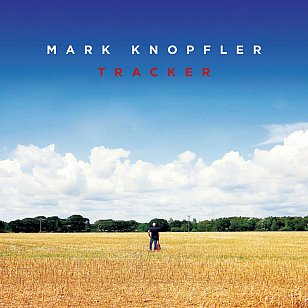 Mark Knopfler's double album Privateering three years ago was his finest solo outing for its intelligent diversity of his often dour songs and his ability to weave a narrative.
These 11 songs follow in the self-created genre (with thanks to the late J.J. Cale, notably on the boxer's story of Broken Bones) so there are slow shuffles, street songs and the occasional upbeat track.
Skydover is almost jaunty.
Almost.
As always a subtle Celtic influences elevate some, there's a hint of Indian slide guitar on the bleak Mighty Man and real standouts like the lonely sailor's story of River Town and the effortlessly melodic Long Cool Girl (which could have come from any of his albums).
His writing has the economy of refined short stories, not a word wasted.
For example, "I'm looking in the mirror at the face I deserve" on River Town and "he peers through wire rims at the fish and chips words" in the story of newspaper writer Basil.
And there's always that guitar, and Beryl should appeal to old Dire Straits fans.
The downbeat tone and a voice which broadcasts on a narrow emotional frequency can make for hard work.
The effort is worth it though.
For more on Mark Knopfler at Elsewhere see here.